After going through two low downforce cicuits Monza and Spa, F1 came to Singapore, a narrow street circuit requiring high downforce. Correspondingly, most teams brought new setup for this track, while some of them gives a speed boost, others don't seem to benefit anything. Successful examples are Red bull's new break ducts and Mercedes Coanda effect exhausts. However Ferrari, using Alonso's word, had a development error again, while Lotus expierenced a lack of grip throughout the weekend.
Mercedes
They've finally joined the group of 'Coanda' Exhaust after it was introduced by McLaren early season and used by Ferrari, Sauber, etc. The new exhaust utilise sidepod bulges to improve airflow passing through the sides of the car to the floor. Coanda effect basically describe the tendency of fluid attaching to the nearby surface. The bulge would help bending the flow at exhaust area down to the diffuser, therefore seal and speed up the airflow to create a low pressure area underneath the car. This effect increases downforce at the rear and gives advantage at low speed corners – that's why it's preferred in Singapore.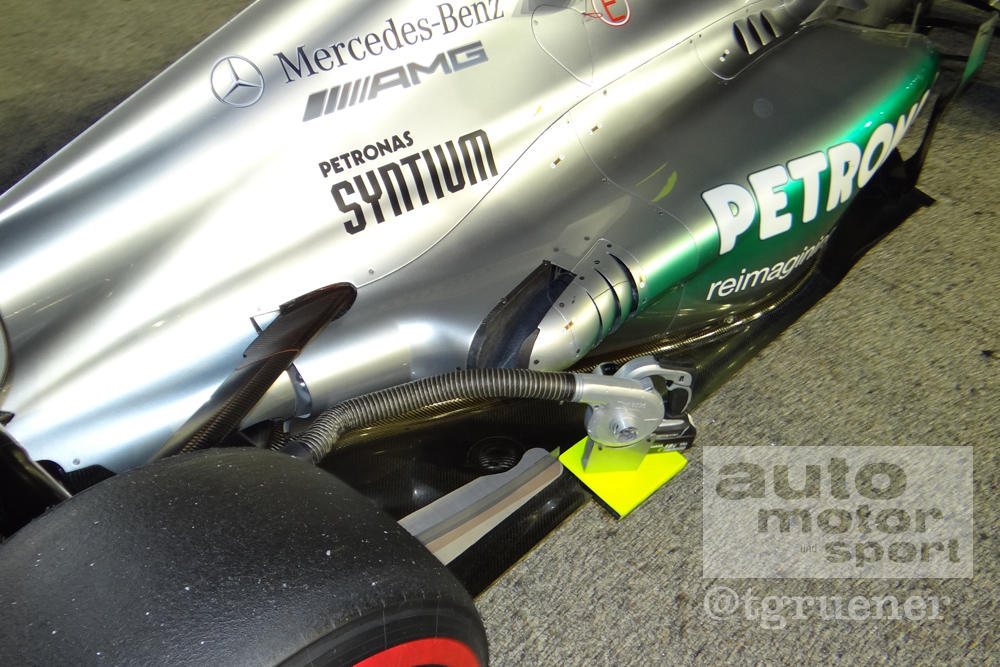 Mercedes Coanda Exhaust
Red Bull
The narrow street circuit indicates huge pressure on the brakes and cooling system. Red Bull came with new brake discs and ducts made of CER, a new material whose wear resistance feature is about 4 times better than the old CCR.
Red Bull Singapore Front Brake Duct Detail
They've also modified their front wing with slots in the front of wheel area to reduce wake behind and seperate flaps to decrease drag induced by the high downforce setup.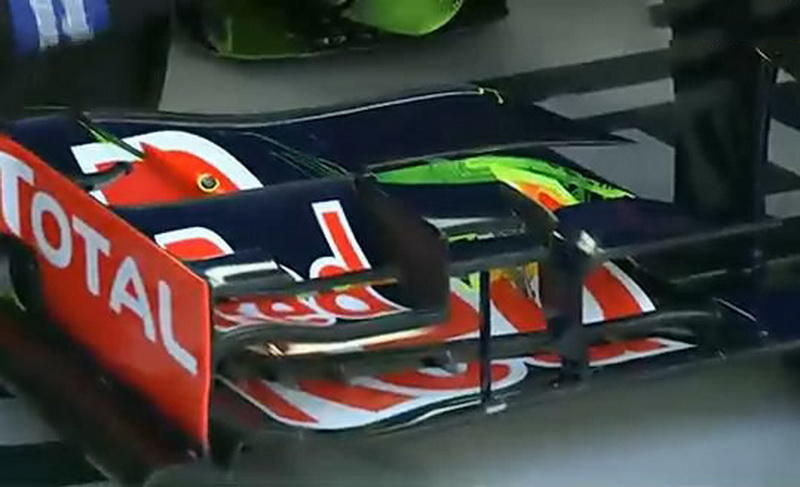 Red Bull Singapore Front WIng
Williams
Williams was in quite good pace in Singapore actually with Maldonaldo hitting 2nd in qualifying, although hydraulic problem for Maldonaldo and KERS problem for Senna leave both drivers nothing in this race. They've introduced a much more rounded nosecone with centre bulge in this race, quite similar to the Lotus one.
Williams Singapore Nosecone
Ferrari
They brought two sets of wings into Singapore with the new one having more louvres on the endplates and deeper cuts on the top flap. There's also 8 gills added to the side of the diffuser, wishing to generate more downforce. However, testing result on Friday was rather frustrating so that the team decided to use the oler version for Singapore race. This happened quite a few time throughout the season, which makes Alonso quite worried – Ferrari focused on understanding 'development errors'
Ferrari Singapore Rear Wing – Not Used
McLaren
They've modified their rear wing for Singapore and here is a nice flow viz picture of it.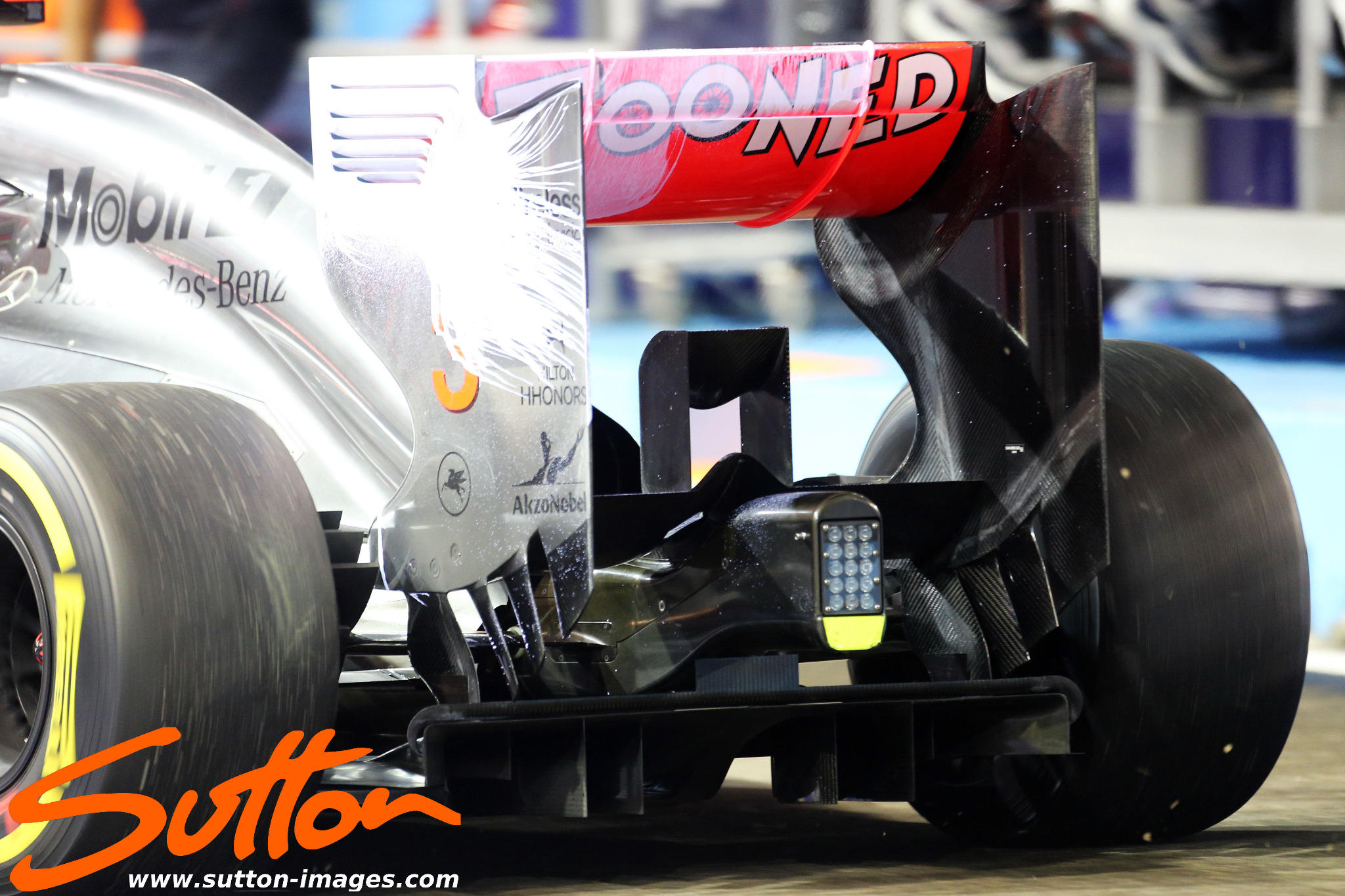 McLaren Singapore Rear WIng Flow VIz